ABOUT HAFDE
Leather Tannery in Ethiopia
HAFDE is an Ethiopian tannery and leather goods production centre that has been family run since the beginning of operations in 1999. HAFDE is located in Sebeta area, in the outskirts of Addis Ababa. HAFDE offers a range of high-quality leather products from finished leather to shoes and other leather goods, produced with the upmost care and consideration. All activities undertaken at HAFDE are in accordance with fair labour and environmental standards.
HAFDE is managed by three brothers; Jamal, Hussein and Esmael Feyissa who share management and operational duties. The company now has over 250 employees and continues to look for talent in this industry. HAFDE is a member of the Ethiopian Leather Industries Association (ELIA), which promotes international trade, protects the rights of workers and supports businesses to improve.
HAFDE is among the leading exporters of high quality Ethiopian leather to Europe and Asia. By providing work opportunities in Ethiopia, HAFDE aims to alleviate poverty, improve wellbeing and promote local creativity. HAFDE trains its artisans in all skills required for leather, shoes and leather goods production. These skills are used to create high-end leather bags, accessories (purses, wallets and pouches) and shoes.
INTERNATIONAL CLIENTS
HAFDE produces leathers, shoes and leather goods for many customers around the world, including clients in the field of high end fashion. Below are some of the clients HAFDE has been collaborating with: These leathers have been used by clients for various shoe and bag styles, including Moyi Moyi, Sseko, Maguire, Fair Frank, Angelica, Brother Vellies, and CAMPER through the cooperation with the Ethical Fashion Initiative.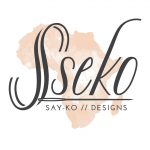 OUR LEATHERS
Ethiopia has the largest livestock population in Africa and is the best source in the world for top quality highland sheep and bati genuine type goat skins, well known for their high performance making them ideal for gloving, garment and shoe applications.
HAFDE produces a wide range of locally sourced, high-quality cow, goat and sheep leathers using vegetable, chrome and chrome-free or a combination of tanning methods. These leathers can have a variety of finishes including full grain, suede, nubuck, etc. Almost any colour is possible as long as HAFDE is provided with a pantone.
Years of research have enabled HAFDE to produce impressive vegetable leathers with the same quality softness, flexibility and bright colours as conventional chrome leathers.These leathers are produced in accordance with international regulations, such as the European Union's Registration, Evaluation, Authorisation and Restriction of Chemicals (REACH) regulations. They have also gone through stringent quality tests (for colourfastness, resistance, flexibility) performed by international shoe brands. This research and development is being applied in order to achieve the same results with HAFDE's chrome free leathers.
HAFDE has also developed innovative tie-dye techniques that can be used on any of the leathers on offer. The leathers can be dyed in a range of bright colours and patterns. This process is made by hand, allowing unique, original and intricate designs to be created that are suitable for a range of items.
High leather quality

Environmental standards with partial and fully green leather

Safety and well-being of the people it works with.

HAFDE trains its artisans in all skills required for leather, shoes and leather goods production.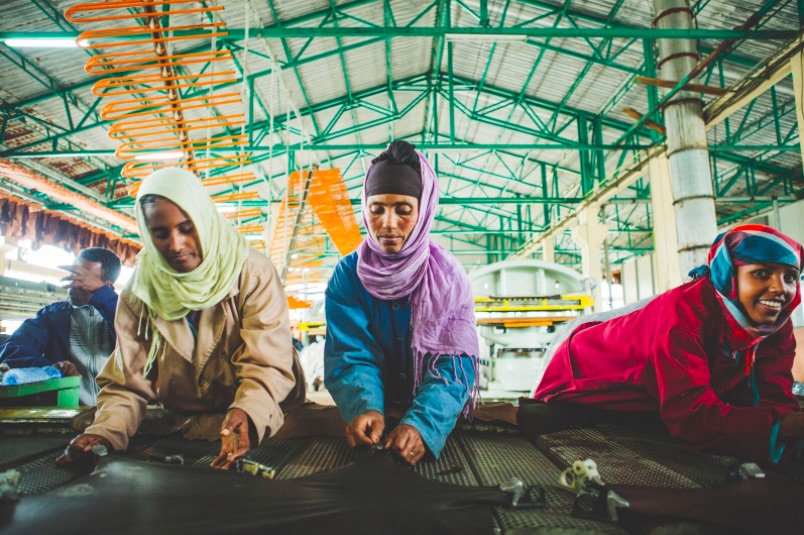 SHOES & LEATHER GOODS
HAFDE's team are fully capable of producing highly coveted goods that can be developed to meet the requirements of international clients.
WE ARE WORKING WITH WOMEN AND MEN FROM ETHIOPIA